Jansen Coldstore is the comprehensive service provider for companies that want to pack, refrigerate, freeze and/or store their products. Are you struggling with logistics issues? Feel free to also contact us for order picking and value-added logistics!
Facilities
Our ultramodern company facilities at De Hors in Urk are fully equipped for the increased demand for storage and transshipment space. For example, we have access to a large freezer room with a storage capacity of 8000 pallets. In addition, our multifunctional shipping area is equipped with 9 loading docks for loading and unloading trailers and we have a spacious hall with the necessary machines for sorting, labelling, palletising, wrapping and picking goods. And everything at one location!

Whether it concerns cargo with or without pallets, complete loads or container transport: we've got your transport needs covered!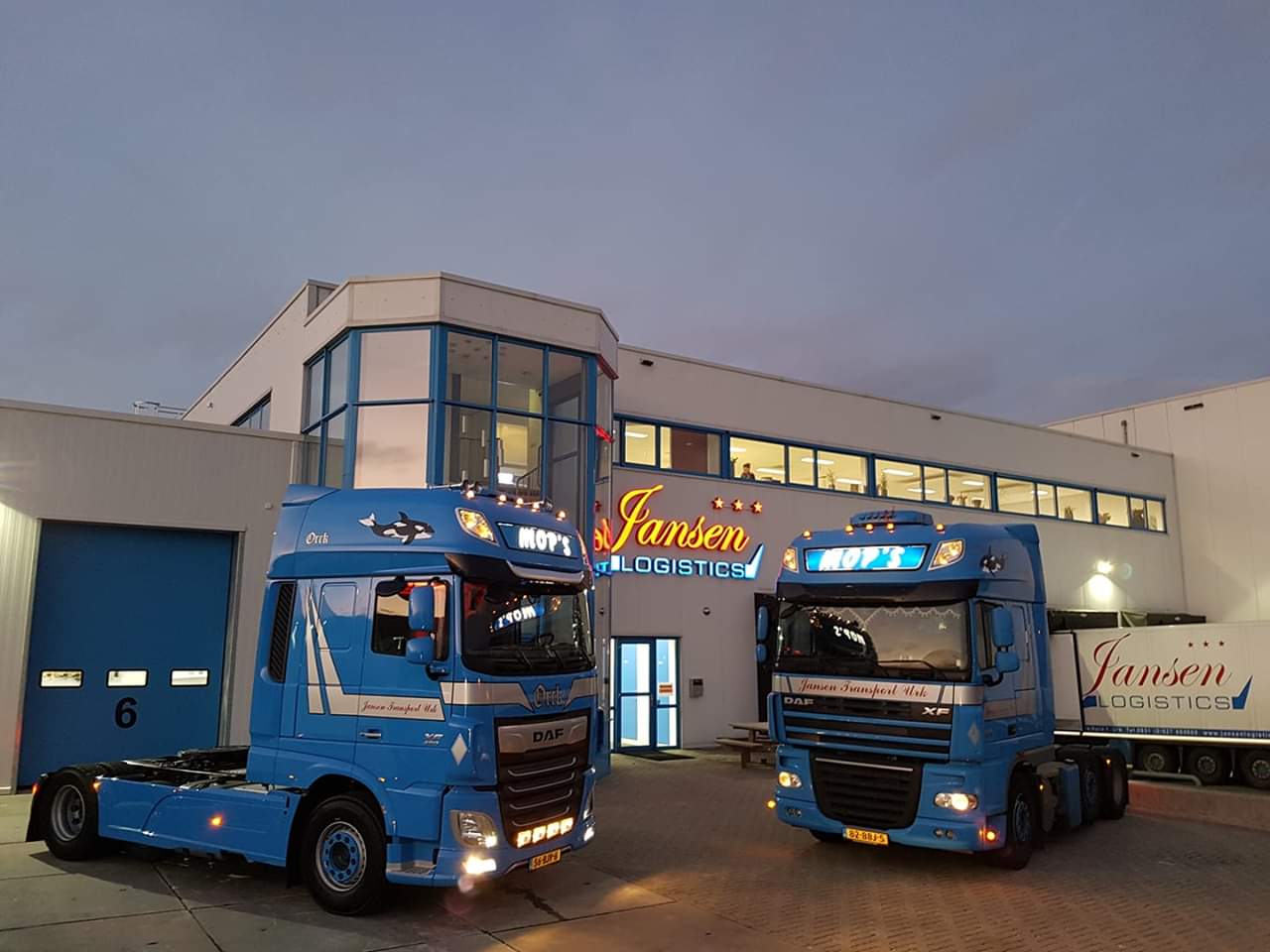 Storage
Are you looking for conditioned space to store goods for a longer or shorter time? From meat to fish or dairy products: Jansen Coldstore stores everything that needs to be stored in refrigeration or freezer units. With the aid of our advanced ERP system, we can closely monitor the stock in the cold store.
Loading and unloading
Our drivers can load and unload your trailer load quickly and efficiently at one of the nine loading docks connected to our shipping area. We also have a special overhead door for vans. Drivers who stay longer can use our new secure car park.
Labelling
Current legislation requires the labelling of foodstuffs. In our extensive shipping area, we can print labels for you, relabel your freight or provide your cargo with any kind of labelling.
Palletising
In order to transport goods properly and safely, the cargo must be stacked stably. We prepare your bulk goods cargo for transport by loading them on pallets systematically and safely.
Wrapping
Stacked loads easily fall off pallets without support. By wrapping the pallet with foil on a pallet wrapper, the load is fixed and secured to the pallet. Your goods are also protected against weather influences and dust. We at Jansen Logistics are happy to take care of this last step in the final packaging process!
Sorting and order picking
We have all the necessary equipment to sort your products according to dimension, size, colour and version. Our order pickers at our logistics center store your goods or make your shipment ready for shipment. Depending on their destination, all orders are divided over one of our transports.
Terms and Conditions
Jansen Coldstore operates under the general storage terms and conditions of Nekovri, the Vereniging van Nederlandse koel- en vrieshuizen (Association of Dutch cold stores). Nekovri is the premier organisation in the Netherlands in the field of logistics and temperature-sensitive products. Nekovri's General Storage Terms and Conditions are to be exclusively used by its members. Nekovri members are refrigeration and freezer transport companies and cold stores providing third-party services.
Download here
Nekovri's Terms and Conditions as PDF
Nekovri