All services under one roof!
Jansen Logistics is a trusted address in the food industry. We offer a solution to all your transport needs under one roof. We specialize in the transport of cooled and frozen products, but we also store, package, repackage and manage your orders; Jansen Logistics is a true jack-of-all-trades in the world of transportation.
Transport
Jansen Transport provides air-conditioned transport from a to b and delivers customised services. No matter the goods you have, your transport is in good hands with us. Reliability and flexibility are key priorities for us!
Read more
Coldstore
Jansen Coldstore is the comprehensive service provider for companies that want to pack, refrigerate, freeze and/or store their products. Are you struggling with logistics issues? Feel free to also contact us for order picking and value-added logistics!
Read more
Our scheduled services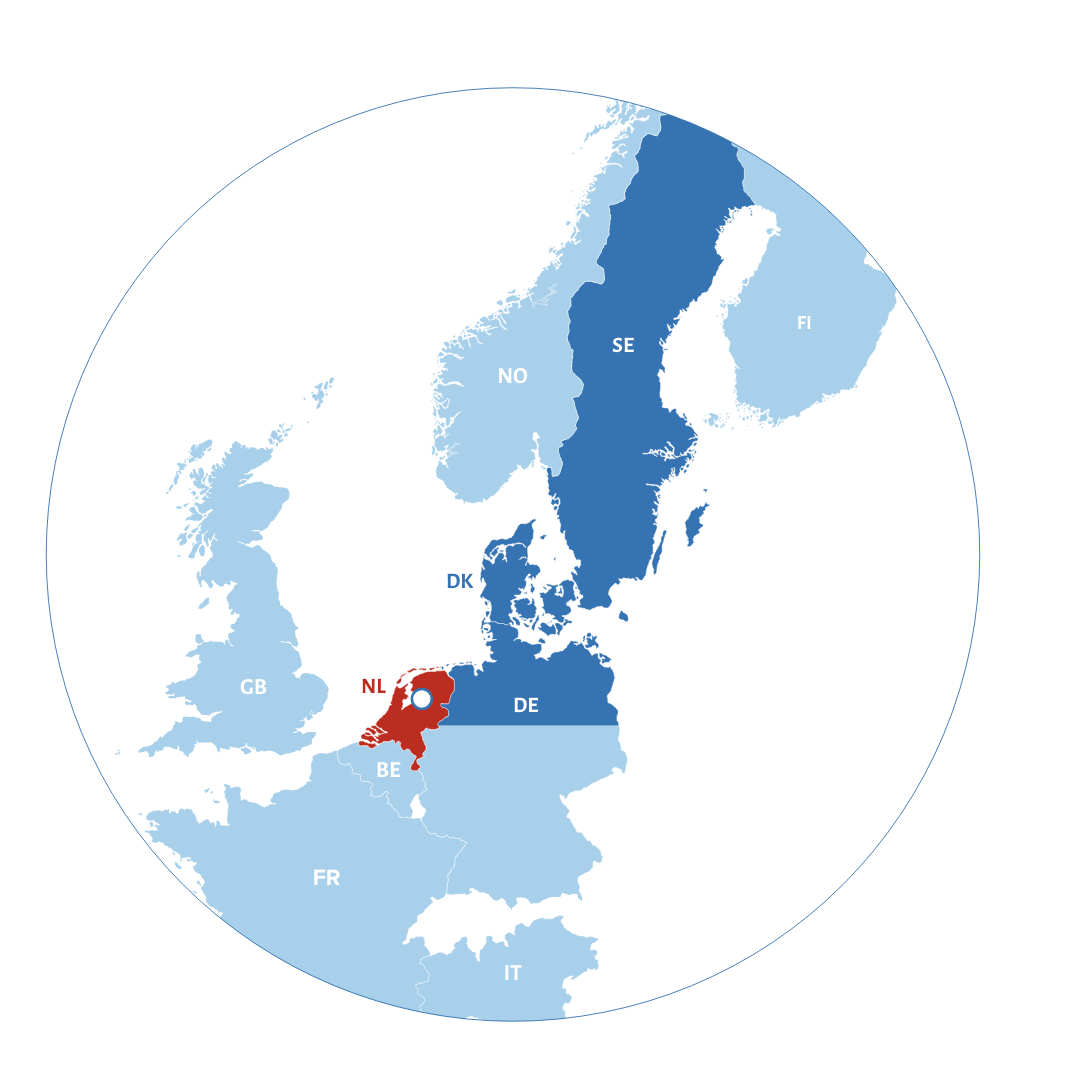 | | | | | |
| --- | --- | --- | --- | --- |
| Departure | Monday | Tuesday | Wednesday | Friday |
| Delivery | Wednesday | Thursday | Friday | Monday |
| | | | | | |
| --- | --- | --- | --- | --- | --- |
| Departure | Monday | Tuesday | Wednesday | Thursday | Friday |
| Delivery | Tuesday | Wednesday | Thursday | Friday | Monday |
| | | | | |
| --- | --- | --- | --- | --- |
| Departure | Monday | Tuesday | Wednesday | Friday |
| Delivery | Tuesday | Wednesday | Thursday | Monday |
Other destinations on request
| | |
| --- | --- |
| Departure | Friday |
| Delivery | Monday |
Other destinations and departure days on request
| | |
| --- | --- |
| Departure | Friday |
| Delivery | Monday |
Other destinations and departure days on request
| | | | | |
| --- | --- | --- | --- | --- |
| Departure | Monday | Tuesday | Wednesday | Friday |
| Delivery | Wednesday | Thursday | Friday | Monday |
Other destinations and departure days on request
| | | | | |
| --- | --- | --- | --- | --- |
| Departure | Monday | Tuesday | Wednesday | Friday |
| Delivery | Wednesday | Thursday | Friday | Monday |
| | |
| --- | --- |
| Departure | Friday |
| Delivery | Monday |
Other destinations and departure days on request
| | | | | | |
| --- | --- | --- | --- | --- | --- |
| Departure | Monday | Tuesday | Wednesday | Thursday | Friday |
| Delivery | Wednesday | Thursday | Friday | Monday | Tuesday |
| | | | | | |
| --- | --- | --- | --- | --- | --- |
| Departure | Monday | Tuesday | Wednesday | Thursday | Friday |
| Delivery | Tuesday | Wednesday | Thursday | Friday | Monday |