Jansen Transport provides air-conditioned transport from a to b and delivers customised services. No matter the goods you have, your transport is in good hands with us. Reliability and flexibility are key priorities for us!
Flexible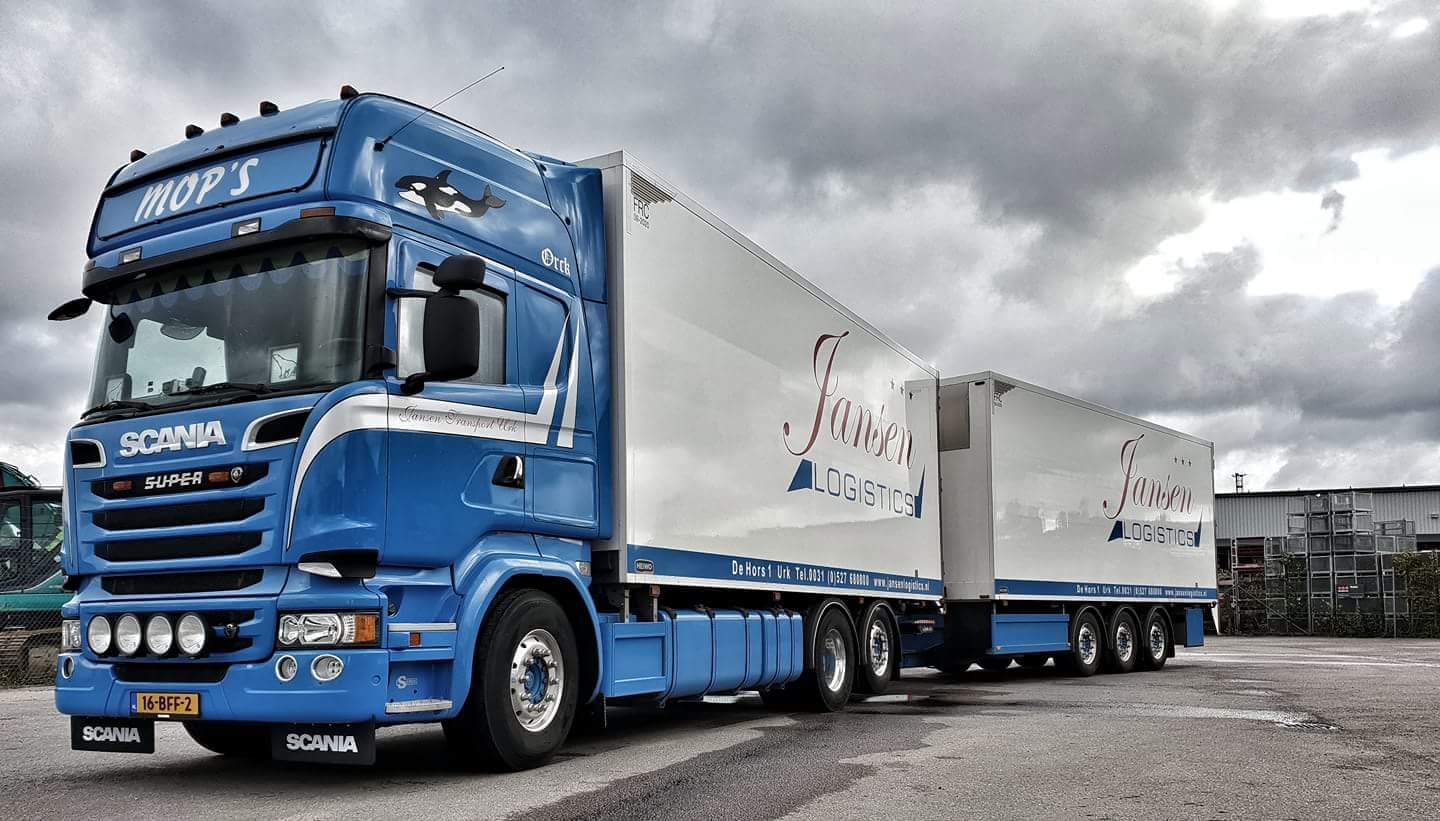 Our trailers are fitted with partitions and evaporators so that we can easily adjust the temperature in the various compartments while on the road. To provide our clients with the best possible service, we provide scheduled services to various destinations in Europe. In addition to these fixed routes, we also offer the possibility to drive to other destinations in consultation with the customer. You are also at the right address for express shipments. For additional information, you can request a
quote
or
contact
the planning department.
Reliable
We use a young fleet of 27 units for our daily refrigerated and frozen transports. Thanks to our own fully automated car wash and workshop, we can keep our vehicles in excellent condition. In order to provide our customers with the best possible service, we also work exclusively with Dutch drivers who speak English well and we meet all quality requirements for conditioned (food) transport.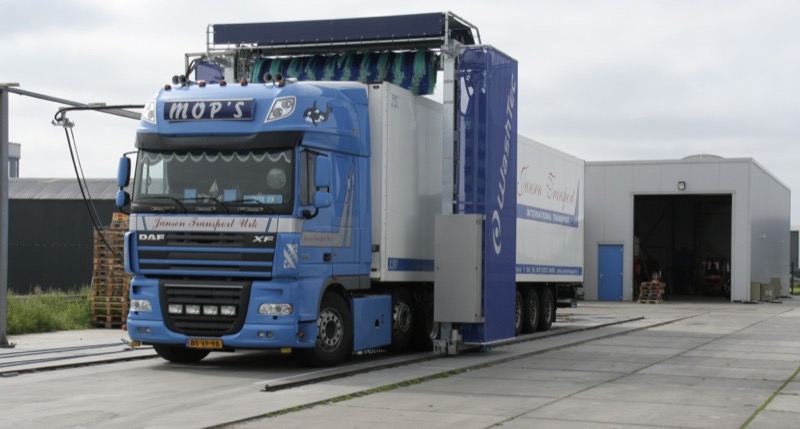 Our scheduled services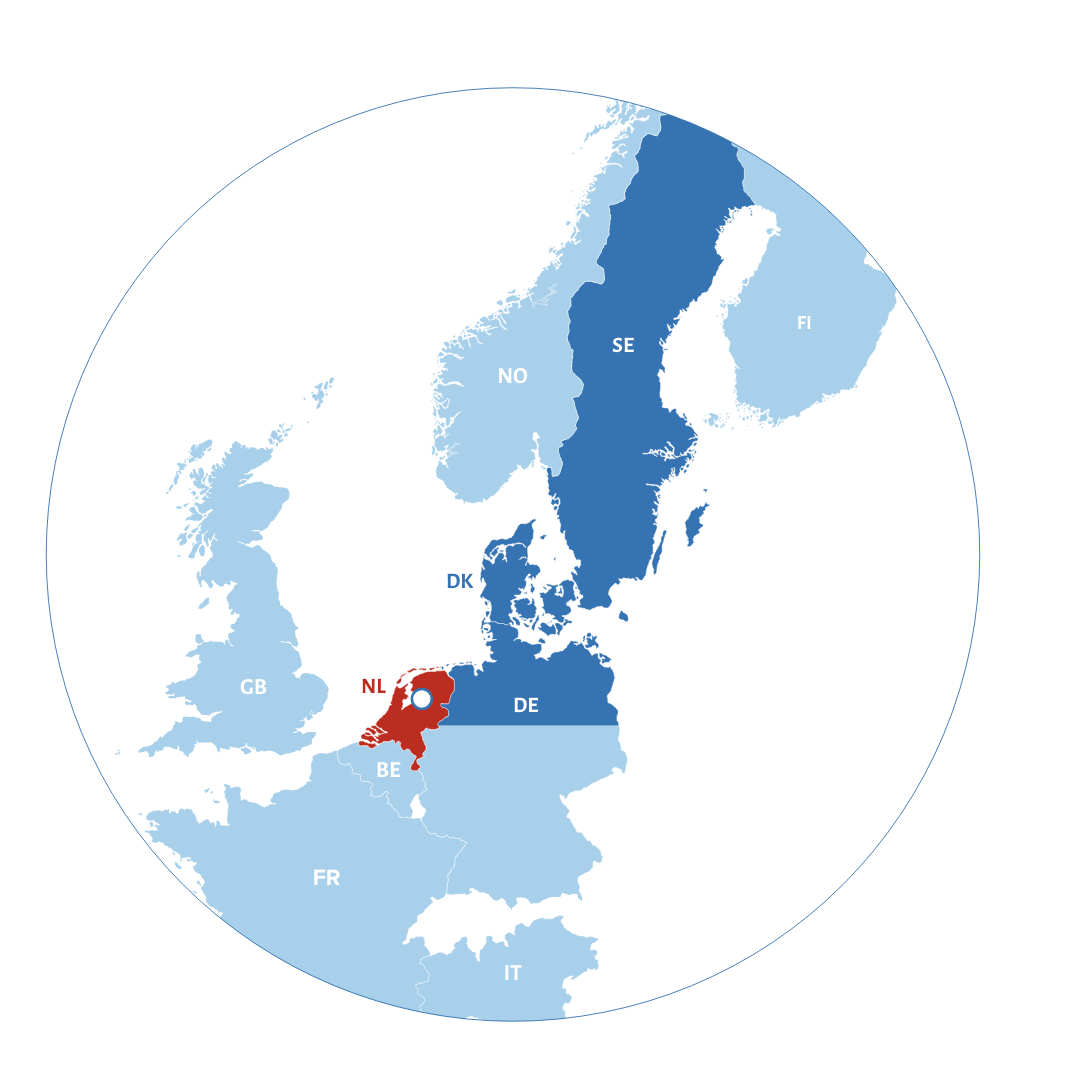 Terms and Conditions
Depending on the nature of the work, all our activities are subject to the General Transport Conditions 2002 (AVC 2002), the Convention on the Contract for the International Carriage of Goods by Road (CMR) and the General Terms and Conditions of the Vereniging van Nederlandse koel- en vrieshuizen (Association of Dutch cold stores), with the exception of art. 64 (Nekovri Terms and Conditions). Applicable is always the text as it applies at the time the transaction is concluded.
AVC 2002
CMR
Nekovri
| | | | | |
| --- | --- | --- | --- | --- |
| Departure | Monday | Tuesday | Wednesday | Friday |
| Delivery | Wednesday | Thursday | Friday | Monday |
| | | | | | |
| --- | --- | --- | --- | --- | --- |
| Departure | Monday | Tuesday | Wednesday | Thursday | Friday |
| Delivery | Tuesday | Wednesday | Thursday | Friday | Monday |
| | | | | |
| --- | --- | --- | --- | --- |
| Departure | Monday | Tuesday | Wednesday | Friday |
| Delivery | Tuesday | Wednesday | Thursday | Monday |
Other destinations on request
| | |
| --- | --- |
| Departure | Friday |
| Delivery | Monday |
Other destinations and departure days on request
| | |
| --- | --- |
| Departure | Friday |
| Delivery | Monday |
Other destinations and departure days on request
| | | | | |
| --- | --- | --- | --- | --- |
| Departure | Monday | Tuesday | Wednesday | Friday |
| Delivery | Wednesday | Thursday | Friday | Monday |
Other destinations and departure days on request
| | | | | |
| --- | --- | --- | --- | --- |
| Departure | Monday | Tuesday | Wednesday | Friday |
| Delivery | Wednesday | Thursday | Friday | Monday |
| | |
| --- | --- |
| Departure | Friday |
| Delivery | Monday |
Other destinations and departure days on request
| | | | | | |
| --- | --- | --- | --- | --- | --- |
| Departure | Monday | Tuesday | Wednesday | Thursday | Friday |
| Delivery | Wednesday | Thursday | Friday | Monday | Tuesday |
| | | | | | |
| --- | --- | --- | --- | --- | --- |
| Departure | Monday | Tuesday | Wednesday | Thursday | Friday |
| Delivery | Tuesday | Wednesday | Thursday | Friday | Monday |