Jansen Logistics specializes in refrigeration and freezer transports to Scandinavia and provides complete services for packaging, cooling, freezing and storage.
Who are we?
Founder Evert Jansen and his wife Mop Jansen-De Wit started the independently operating transport company in 1984 with a single charter vehicle. When the fishing industry found itself in steep decline, Jansen was approached to charter for Norfolk in Scheveningen. The company quickly grew from one to ten units and, in 1999, Jansen began operating their maintenance and storage activities from the building at Keteldiep 2 in Urk.
1984
In addition to the growth in transport, Jansen's logistics activities have expanded considerably over the years with the addition of storage and transshipment facilities. Since February 2007, the company has been located at a new building at De Hors 1 in Urk with a spacious shipping area and freezer storage. After the addition of Jansen Coldstore, the company changed its name to Jansen Logistics BV.
2008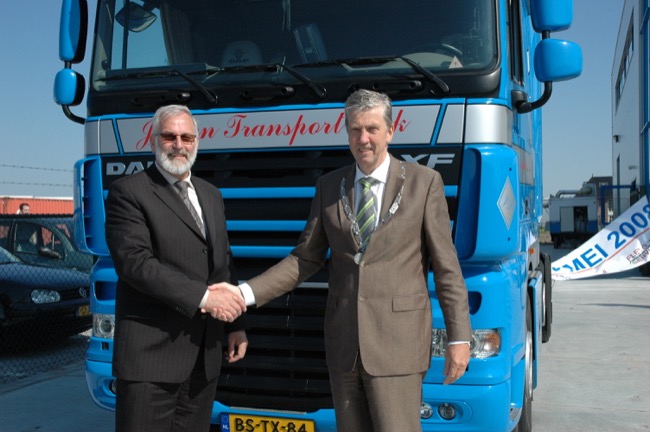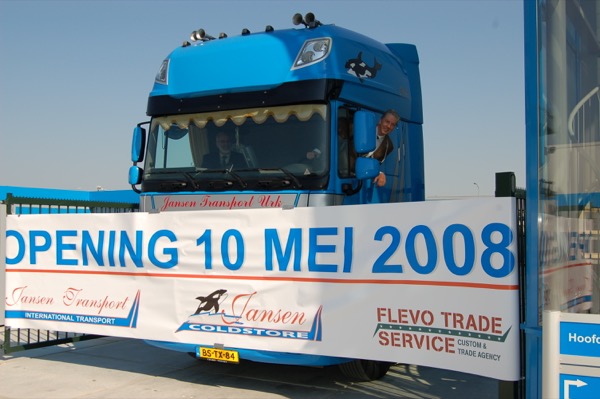 1999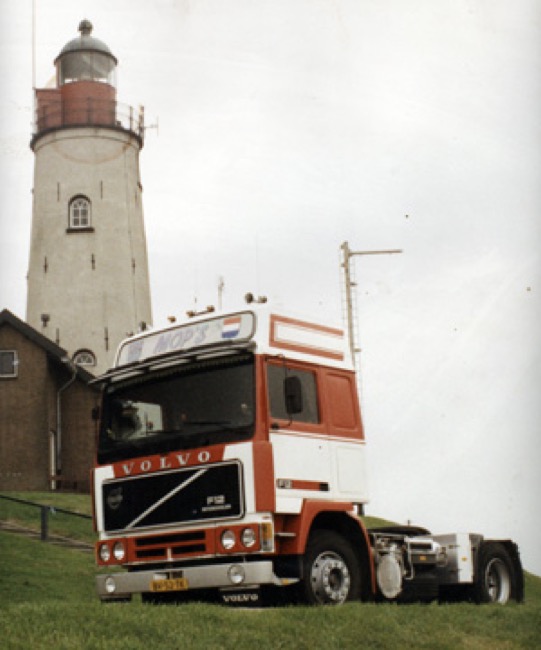 2002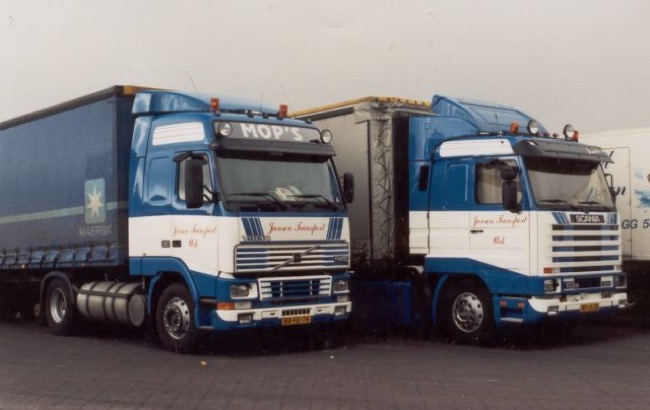 In 2002, Jansen acquired Wiltra Transport-Urk. In the same year son Arjan and son-in-law Hans van Lenten joined the V.O.F. Jansen Transport . From that moment on, Jansen Transport fully committed to conditioned transport and the company continued its growth to include twenty units.
2018
Now, more than ten years later, the construction work to double the coldstore capacity to 8000 pallets is in full swing and the entire company building will be equipped with solar panels. A brand new, secure car park has been created for the drivers. All these innovations have turned Jansen Logistics into a modern transport company ready for the future!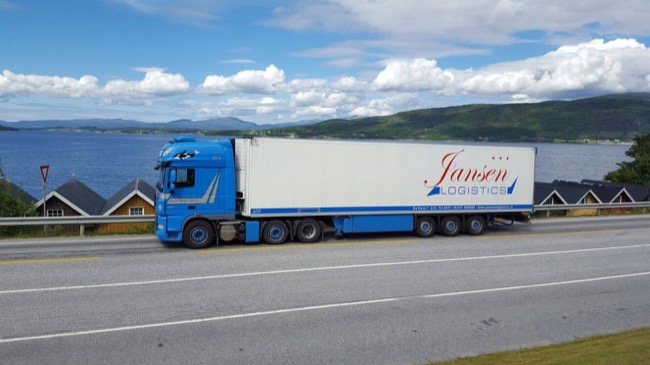 !--
2018
Nu, meer dan tien jaar later is de Coldstore capaciteit verdubbeld naar 7500 pallets. Ook is een gloednieuw, beveiligd parkeerterrein aangelegd voor de chauffeurs en is het complete bedrijfspand voorzien van zonnepanelen. Al deze innovaties maken Jansen Logistics een modern vervoersbedrijf dat klaar is voor de toekomst!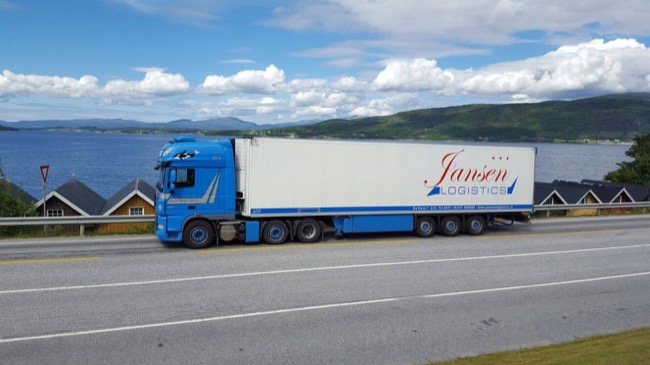 -->
Certification
Jansen Logistics is certified according to the International Food Standard Logistics standard. This quality mark is the quality standard for all transport and storage companies and covers all logistic activities, including loading, unloading, transport, storage and distribution.
With the IFS Logistics certificate, Jansen Logistics BV's entire transport, shipping and storage chain meets all modern requirements in the area of food safety.
IFS certificate
EU Bio certificaat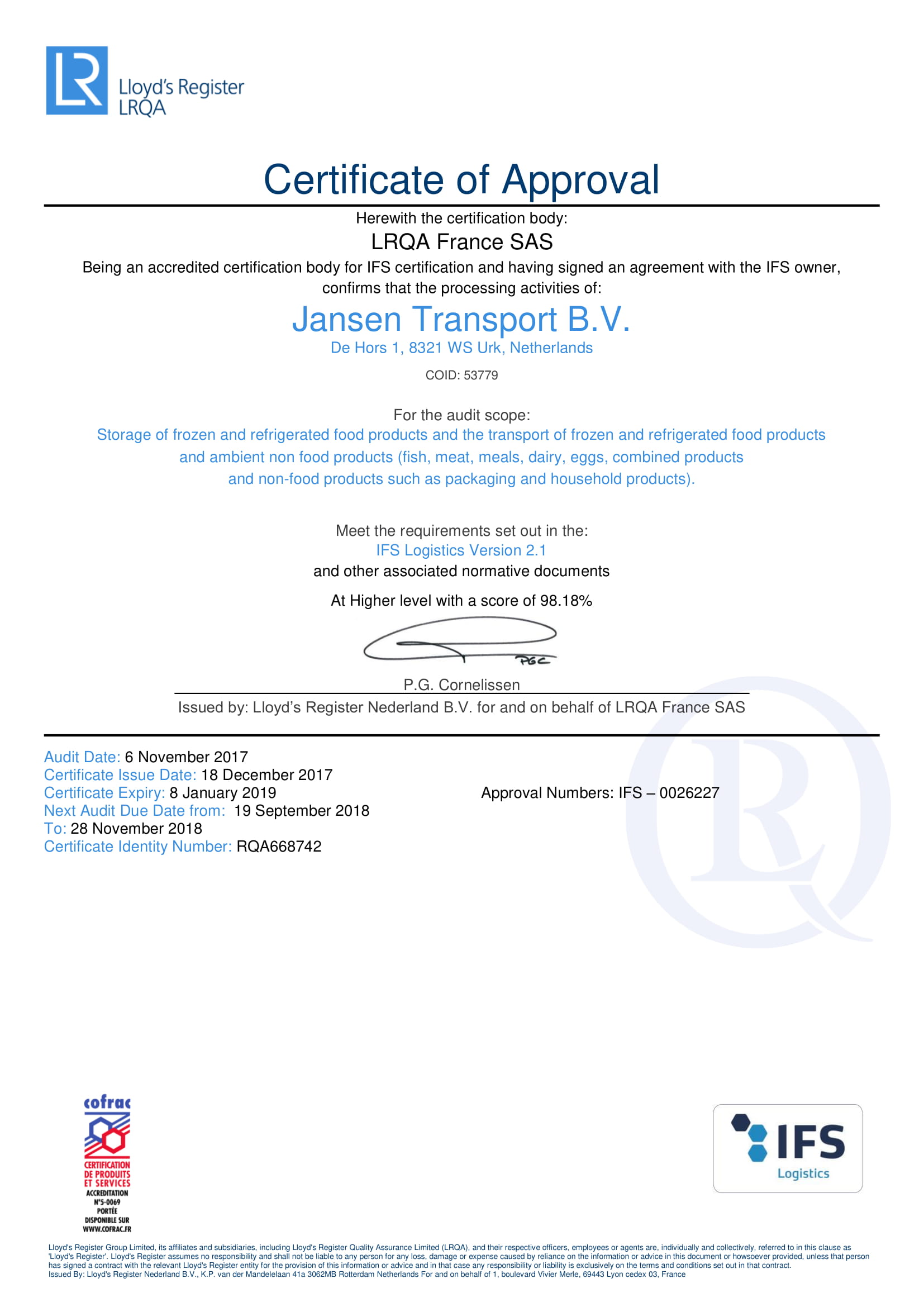 VACATURES
There are currently no vacancies at our company. We will always consider open applications or internship requests. Please send an e-mail with a motivation letter and a CV (and possible internship assignments) to This email address is being protected from spambots. You need JavaScript enabled to view it..