After months of building, planning, fitting out and optimizing, on 1 May it was time to open our new Coldstore. Jansen Logistics' storage capacity for frozen products is now six times larger than before.

The increasing demand for frozen storage made Jansen Logistics decide it was time to build a new warehouse. Main contractor the Zeewering started this project in the summer of 2018.

Much more storage space
The brand new coldstore can accommodate 6,700 pallets. Combined with the existing frozen warehouse, this brings the total capacity to 8000 pallets. Both coldstores are used for frozen products. The temperature in the freezer house is set at -22 degrees Celsius.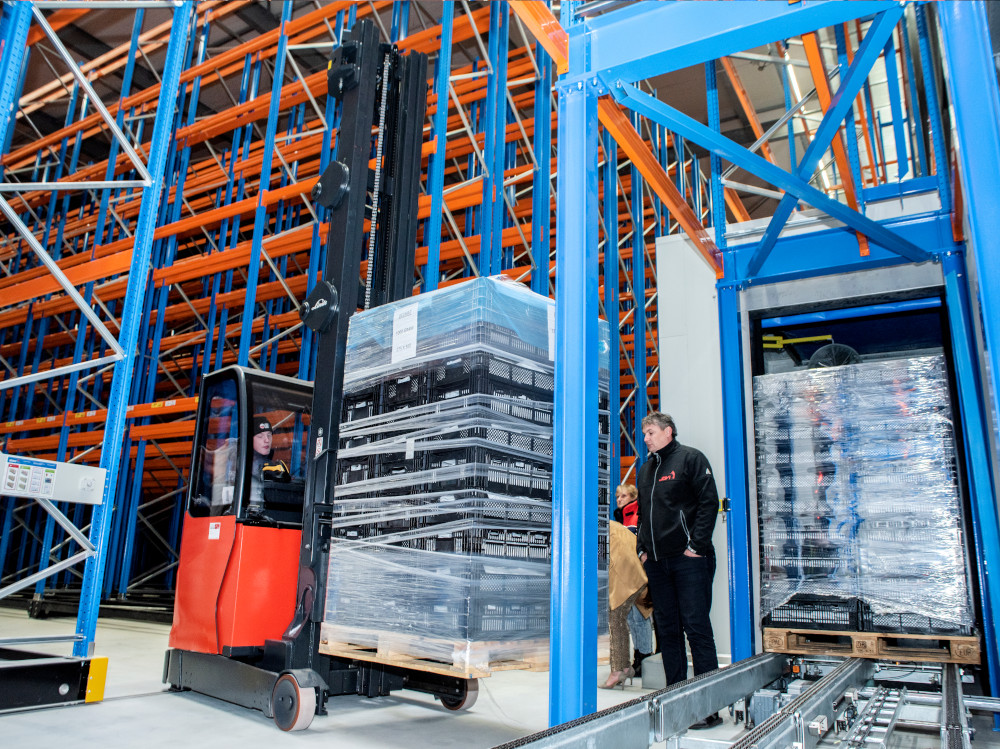 Packaging and storage
Jansen Logistics is a complete service provider. From packaging to cooling and from freezing to storage, Jansen is your partner of choice. Do you need logistical support? We can also help your company with order picking and value added logistics.